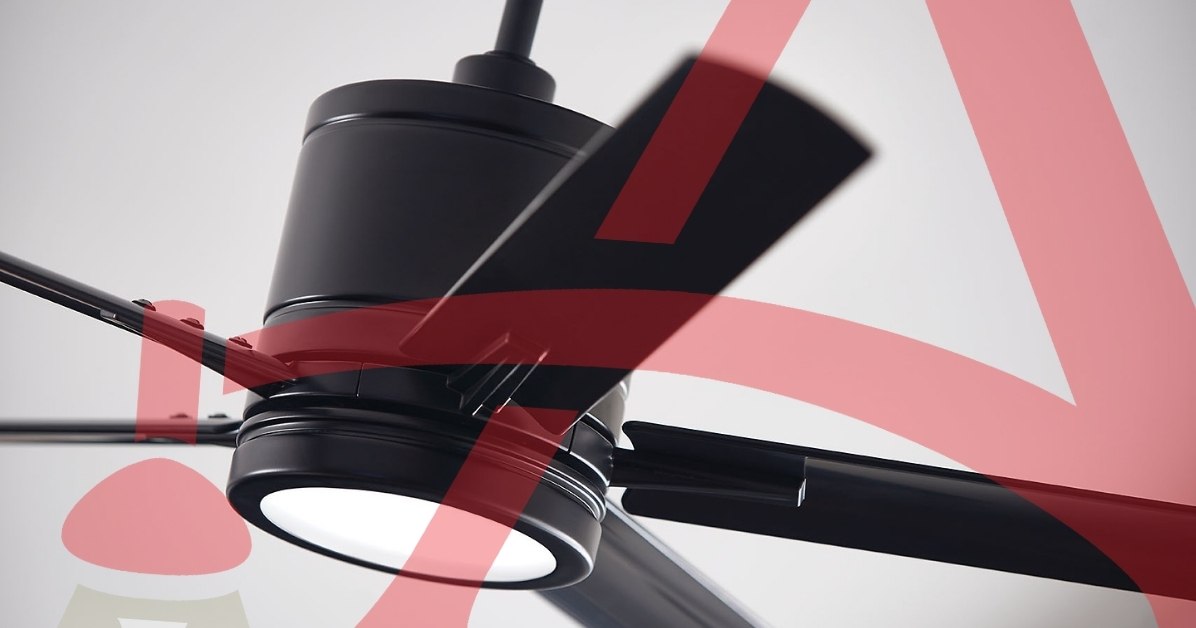 The summers can get hot here in Wichita, and with the added humidity, the days can be downright balmy. Ceiling fans are great ways to fight (and beat) the summer heat. Accent Lighting boasts the largest lighting showroom in South-Central Kansas. With more than 10,000 square feet of space, you can explore our lighting options and ask our expert lighting specialists for help and guidance. Below, we'll take a more in-depth look at our fan selection, and we invite you in to see for yourself our dozens of fan selections, or shop online today!
Indoor Fans
One of the most popular types of fans is the ceiling fan. Ceiling fans work to push the air around to create the cooling effect that moving air offers. This is one of the most cost-effective ways to stay cool in the summer heat here in Wichita. We offer all different types of indoor ceiling fans in many different finishes, styles, and brands for your customized needs. In addition, our team offers other types of fans, including wall-mounted fans. This type of indoor fan is great for those who want their fans to be out of the way and not to take up floor space.
With the move to enjoy outdoor living spaces, many people are wanting to craft a cooler exterior space. Ceiling fans are a popular outdoor fan option that we offer here at Accent Lighting. Outdoor ceiling fans are designed to withstand the harsher climate of being outdoors, and they come in many styles, finishes, and makes and models for your enjoyment and style needs. Outdoor ceiling fans are great to hang in your covered patio or porch and offer a welcome respite when the dog days of summer arrive.
It's nice to be able to easily move your fan from place to place in order to stay cool no matter your location in your Wichita home. Accent Lighting offers a wide selection of portable fans that we think you'll love. Many feature adjustable stands, so you can position these fans however works best for you and your needs. Portable fans are also easily placed in a corner out of the way. Our smaller portable fans can be placed on tabletops, too, so if you are working at your computer, you have a great way to stay cool. Choose from many finishes and styles today!
Fandeliers have gained popularity recently due to the fact they offer double the function, being both a chandelier and a fan all-in-one. Accent Lighting is proud to bring you a wide selection of fandeliers that can meet your indoor lighting needs. Fandeliers go great in any room, including the bedroom, kitchen, and dining room. Our selection runs the gamut, from simple and sleek to modern and elaborate. If you're unfamiliar with fandeliers, it's best to stop by our Wichita lighting showroom and see them in person to get a good idea of what they are all about.
Best Rooms for Fans
In truth, any room where you spend a lot of time makes a great place to put a fan. Many people have a fan in their bedroom because they like to have a fan on them when they sleep at night. Having a fan in the living room makes watching TV and spending family time pleasant. Outdoor fans also help to keep the heat away during the middle of summer when you are spending time outdoors with friends and family. Using fans in empty rooms helps to keep your entire home cool in the summer, too.

Accent Lighting is proud to bring you a wide selection of indoor and outdoor fans to help you beat the summer heat here in Wichita. Our lighting specialists have decades of combined experience that they can use to help you find the right lighting solution for your needs. We provide lighting for local homeowners and business owners, as well as industrial clients who want to take their lighting to the next level.
It's easy to shop at our Wichita lighting store. You can shop online and make a wish list. Then when you come to our lighting showroom, you can collaborate with one of our lighting specialists to narrow down your selection. It's a great way to get an idea of what you are looking for, so we can help you find the perfect light. Shop with us online or in-store today!